How we established a brand and digital platform that fosters a decarceral brainstorm
The challenge
The Institute to End Mass Incarceration, a nonprofit research and advocacy program founded by Harvard Law School, was looking to launch an online forum for advancing bold decarceral ideas—within a four-month time frame that met the need for immediate action. Since the forum, Inquest, is part of the same umbrella organization as IEMI, the aim was to give it a similar but distinct look and feel.
The Solution
Create a brand and visual language from the ground up, and build an exceptional website that's accessible to a wide audience, from legal wonks to activists.
Constructing a simple but meaningful design
Our design team worked on the brand and WordPress website in parallel, which gave us the incredible opportunity to develop a brand concept while vetting it against Inquest's key offering.
Inspired by abolitionist newspapers of the past, we set out to create a visual language that's more timeless than trendy and serves the written word more than images. Looking back at old newspapers, what struck us most was the subtlety; they were driven by typography and grid—far less media-dependent than today's digital publications.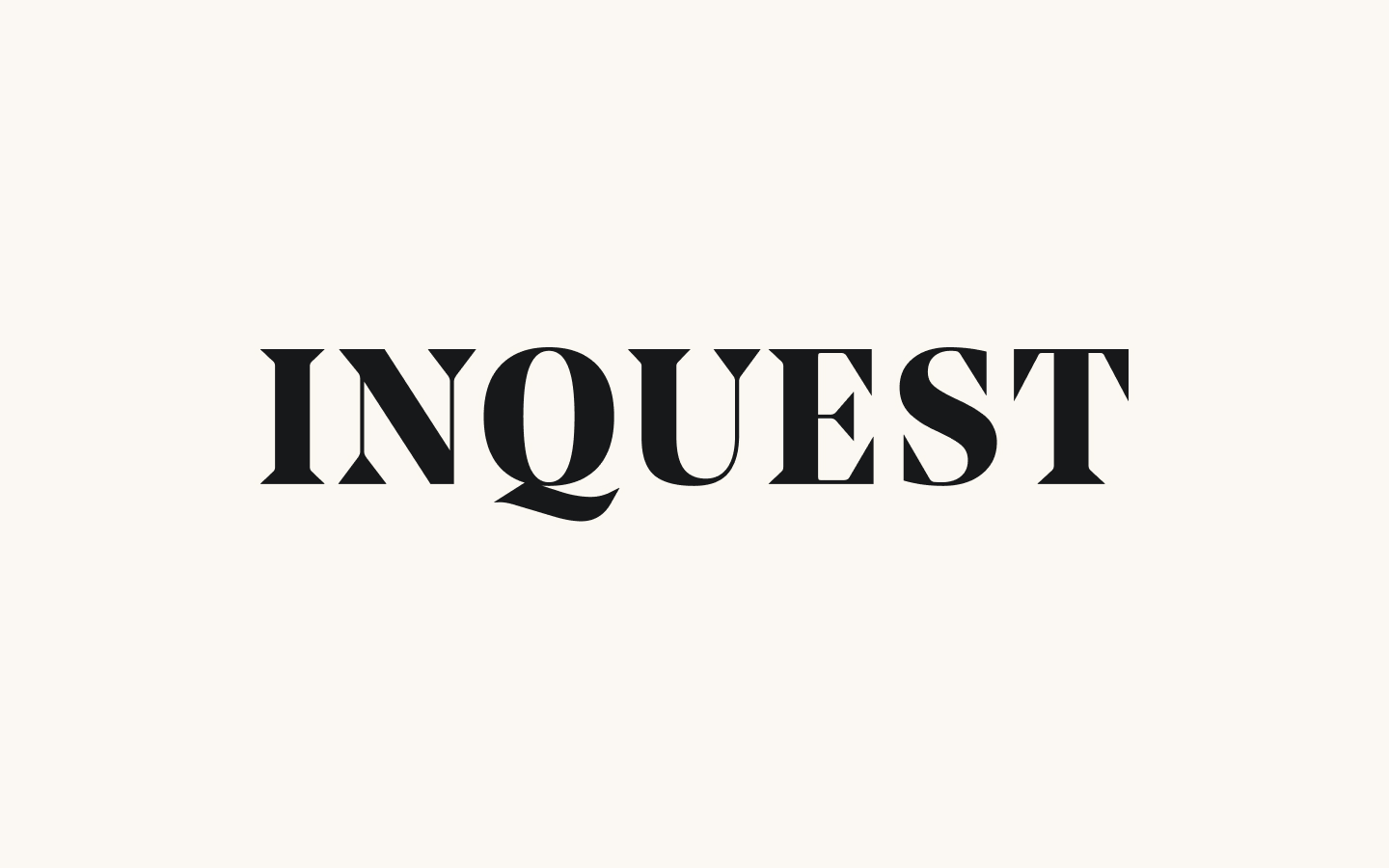 Using typography to communicate layered messaging
We scoured our favorite type foundries for the right combination—a process that takes a lot of trial and error. (If you know, you know.) Finally, we landed on an eclectic typography palette with just the right amount of wit. Set in a modified Noe Display, the wordmark is the hero. The uppercase "I" doubles as the icon, its column shape paying homage to both editorial columns in journalism and architectural columns outside courthouses.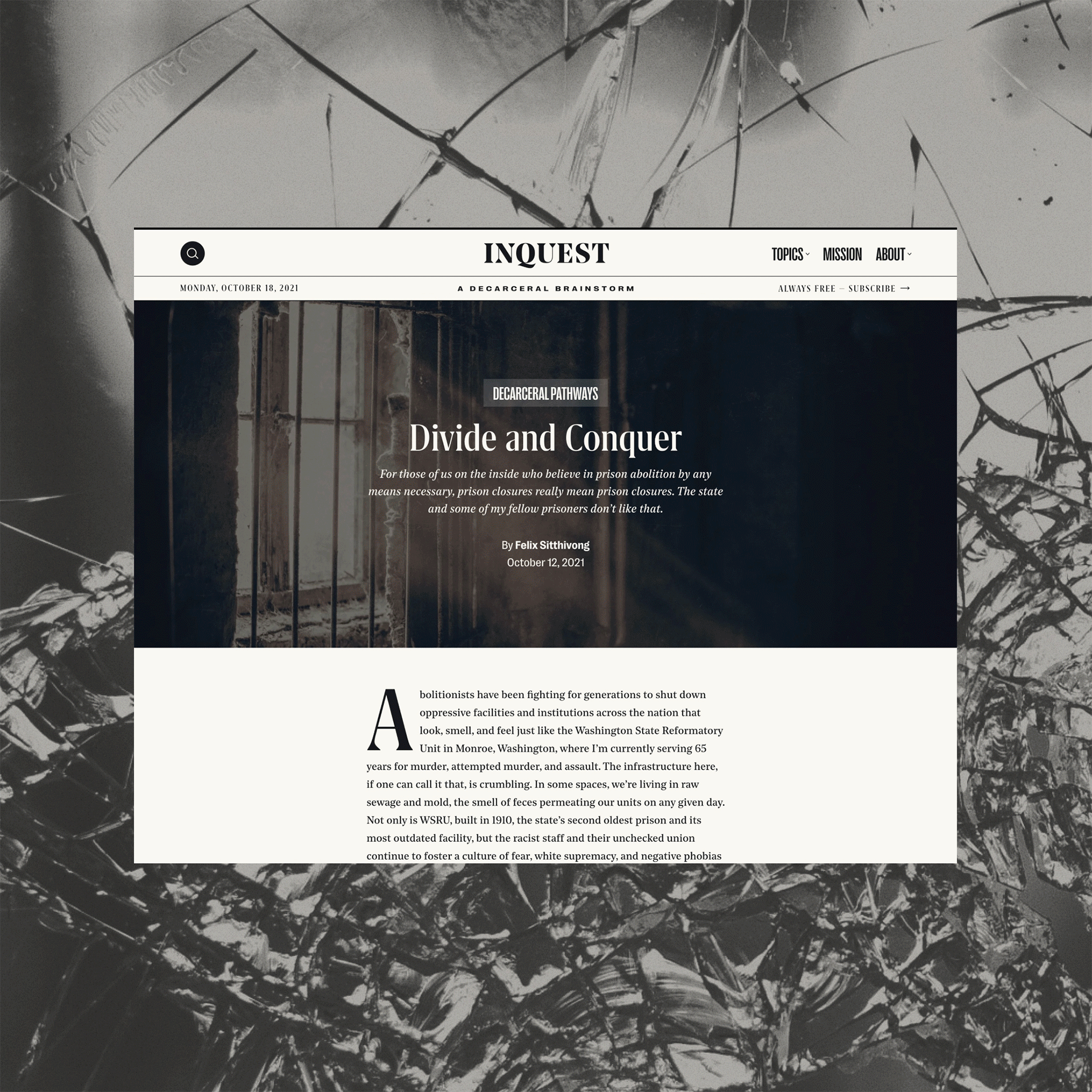 Building a great editorial experience on both the frontend and backend
Applying the brand to the website helped determine other elements. For example, a bookish color palette and ornamental borders ensured content was impactful with or without media.
A digital publication is nothing without a good article and homepage experience, and with content of varying lengths, we knew we wanted to create features that are flexible and ensure an intuitive editor experience on the backend. To do this, we built in multiple article header and hero block layout and style options for editors to choose from based on their content needs.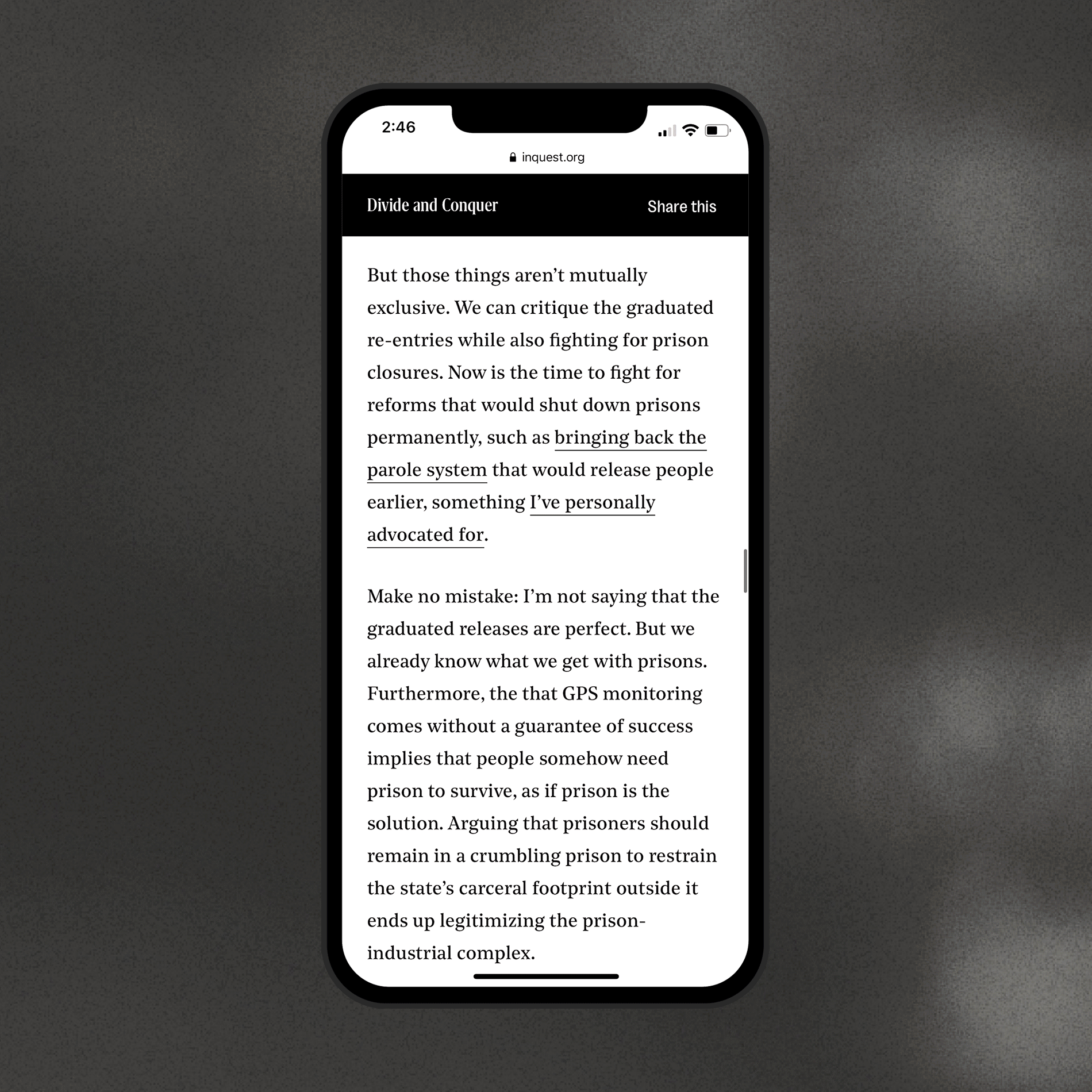 Making sharing a cinch
With Inquest being a new publication, we wanted it to be easy for readers to share. So we integrated a sticky header on the article template that allows sharing from anywhere on the page. We also added share functionality to the quote block, allowing readers to quickly share snippets and drive traffic back to an article.
We see time constraints as challenges, not obstacles
The Inquest and IEMI projects began simultaneously, giving us just eight weeks to design and launch two sites without the budget to make them bespoke. Instead, we built a multisite on one theme and layered on variation via CSS, meaning the sites have congruent visual styles and shared functionality.
Mission accomplished.