2nd in a series of WordPress admin Balsamiq patterns. This pattern is for the WordPress 3.0 Beta admin comment list.
Download the Pattern: Comments List.bmml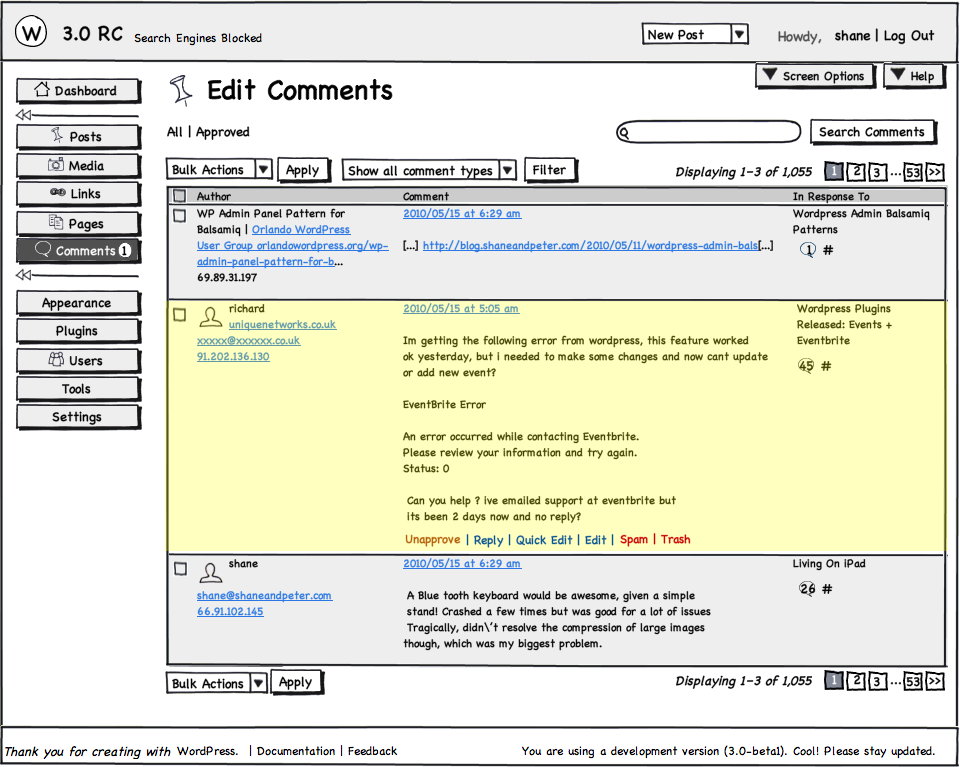 For updates, release information and tips about Shane' & Peters open source WordPress plugins or redmine core ux/ui, ipad or the freelance lifestyle, follow Shane on twitter @justlikeair and visit https://tri.be.