Reflection has been a running theme here the last couple months. Lots of us have been looking back on our accomplishments and using the lessons we've learned along the way to inform the future—for our clients and for Modern Tribe itself.
That might sound like all work and no play, but we swear it's not! Keep reading and you'll see.
New Podcast Episodes
Better Connected
Have you given Better Connected a listen yet? If not, you're missing out on some seriously great conversations.
During each episode of Modern Tribe's official podcast, uber-knowledgeable team members sit down with Rob, our operations manager and beloved emcee, to discuss all things digital. Two new episodes were released in September, and two more debuted in October. Check 'em out!
New Case Studies
Institute to End Mass Incarceration & Inquest
The Institute to End Mass Incarceration has such a significant and pressing mission that we felt a big responsibility to get their brand and website just right. Not to mention that this work would directly affect the look and feel of the site for IEMI's publication, Inquest, which we were also slated to design and develop.
We tend to thrive under pressure, though, and these projects were no exception; everyone involved is really pleased with the way they turned out. For a behind-the-scenes look at how it all came together, check out the newly published IEMI and Inquest case studies.
Partners Retreat
In mid-September, our far-flung partners—Shane, Peter, and Reid—met up in the Alps to plan the coming year at Modern Tribe. They've always prioritized taking a step back from the business to evaluate whether it's heading in the right direction. Unfortunately, this annual gathering has been delayed repeatedly because of COVID.
Through the years, these retreats have helped instigate some big shifts in strategy, giving birth to new org structures, product lines, and opportunities. There's something about the simple act of walking together that works for them.
When the trio wasn't brainstorming and roadmapping, they explored the great outdoors, hiking and taking in the brilliant turquoise waters of a lake whose name no one can seem to recall.
Inside Tribe
New Team Members
We welcomed two new people to our team in September: backend engineers Max and Mykhailo. And in October, we welcomed two more: Igor, a DevOps engineer, and Victor, a frontend engineer.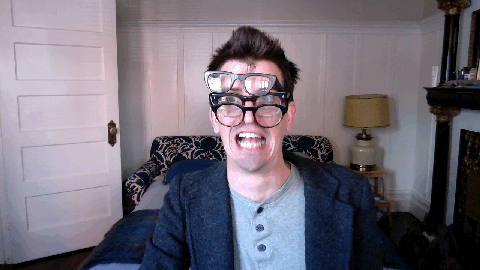 Happy Tribeversary!
On Oct. 27, our design principal Matt celebrated seven years with Modern Tribe. From designing early marquee projects for the agency to taking residency with The Events Calendar to shepherd a rebrand and significant feature redesigns to rejoining the agency to focus on our internal systems and processes, Matt's talent and skill are woven throughout our best work. Most importantly, though, he's handed out a lot of nicknames. Cheers, Matty! Here's to another seven!
Want to know what we're up to between blog posts? Connect with us on Facebook, Twitter, and LinkedIn.